Tools for
Remote Engagement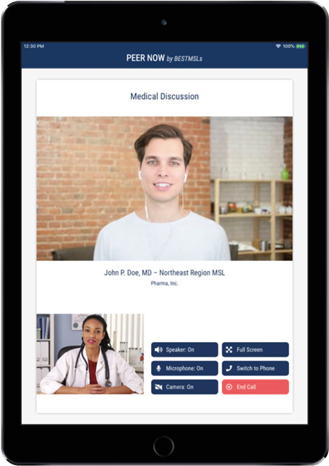 Have you accepted the reality of an all-remote MSL field force? Don't fret – we're here to help!
BESTMSLs offers a variety of technology platforms designed to bring together MSLs and HCPs for remote interactions that are compliant, secure, and engaging.
BESTMSLs Overview
Our mission is to lead the industry for companies outsourcing their Medical Science Liaison or Clinical Trial Liaison development programs by demonstrating the value our teams create for both internal and external stakeholders.
By providing cutting-edge, creative medical education platforms, along with experience-based training programs, we equip our MSL teams with the tools needed to ensure their success.
When it comes to forming MSL teams, we have a long history and strong track record, consulting for Fortune 100 companies in the healthcare, medical device, and pharmaceutical industries.
We relish the opportunity to take on the challenges of hiring, training, and deploying contract-based MSL and CTL teams across the globe.
Give us a call, and let us do the work for you!
How We Can Help You

Turnkey Medical Science Liaison Programs

Contract & Contingent MSL Recruiting

Medical Affairs Leadership Placement

Compliant On-Demand MSL Video Engagements

"Best In Class" MSL Training

MSL Insights and Analytics

Innovative MSL Technology Platforms