MSL Technology
BESTMSLs is uniquely positioned as an industry leader in the world of MSLs and a proven innovator of technology-based solutions in medical education and medical affairs. We understand how MSLs communicate with internal and external stakeholders. Our passion is to empower them with tools to facilitate engaging and compliant scientific exchange.
Our Programs and Platforms
Real-time, compliant two-way remote video chat for remote engagement between MSLs and HCPs
Immersive virtual world training and meeting environments
Augmented Reality (AR) Programs
MSL training and communication tools delivered via augmented reality (AR) experiences
Field insights collection, annotation, and intelligent analysis
MSL CRM
Comprehensive platform for MSL activity planning, tracking, reporting, and management
PeerNOW! allows MSLs to instantly address customer inquiries using real-time mobile video chat. We built the platform from the ground up with compliance and ease-of-use in mind.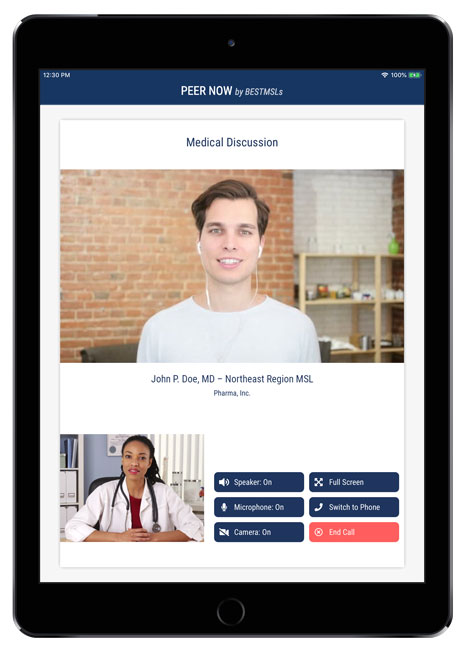 PeerNOW! integrates with your existing CRM and reporting infrastructure, providing flexibility while expanding the reach of your MSLs.