Clinical Trial Liaisons
Clinical Trial Liaisons (CTLs) are highly trained, experienced professionals, who provide clinical trial support and communications to thought leaders, study sites and referral centers during clinical drug development. CTLs can be a driving force to ensure sites are enrolling patients in key clinical trials.
CTLs Role Responsibilities:
Point of contact for the sites for questions outside the scope of the CRA
The face of the sponsor across multiple trials
Raise awareness of the trial
Keep sites motivated and engaged
Reinforce the trial's key messages
Clinical Trial Liaison (CTL) value explained from three stakeholder perspectives:
Patient Perspective
CTLs will discuss customized strategies of patient access and recruitment
Key messages for patients to understand the trial will be reviewed with the site staff
Investigator Perspective
Personal CTL visits create a peer-to-peer relationship with Key Opinion Leaders
CTLs will provide all details of the eligibility criteria, the scientific background of the drug and the trial rationale
CTLs will also help to identify potential enrollment barriers and discuss solutions to overcome these barriers
Site Staff Perspective
CTLs should provide maximum support as staff resources are limited at many sites
CTLs will be open for site staff suggestions and discuss solutions with the sponsor
Clinical Trial Site Support
CTLs can conduct "Site Investigator Meetings" with each clinical trial site to ensure there is comprehension of the intricacies of the study and sustained enthusiasm throughout the enrollment period of the trial. Clinical Trial Liaisons can present the protocol, interim data, enrollment updates, and other information that is pertinent to the sites.
They can troubleshoot issues along with the contract research organization (CRO) and bring rapid feedback from the sites to the home office.
Insights generated by CTLs can help shape the clinical development program.
CTLs visiting clinical trial sites will typically visit them at least quarterly, and in some cases every 4-8 weeks. Site visit frequency is determined by the progress of enrollment and level of support needed by the sites.
Clinical Trial Referral Support
MSLs can ensure referral sites are aware of the clinical trial and refer potential patients to key clinical trials.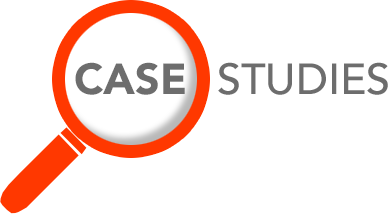 Case Study: Contract CTLs Supporting Clinical Trials
A large biotechnology company wanted to deploy a team of 30 CTLs and three managers in support of the launch of a novel oncology supportive care product.
The team was deployed in 6 weeks and trained and certified field ready in 3 weeks.
The team conducted quarterly Site Investigator Meetings to provide education, guidance and inspiration to the trial sites.
Those sites that were visited by a Clinical Trial Liaison enrolled 30-40% more patients than those that were not. The CTLs demonstrated a return on education after only a few months.